Æstivation
camera, steel wire, text, onion root, bottles, wood, sand.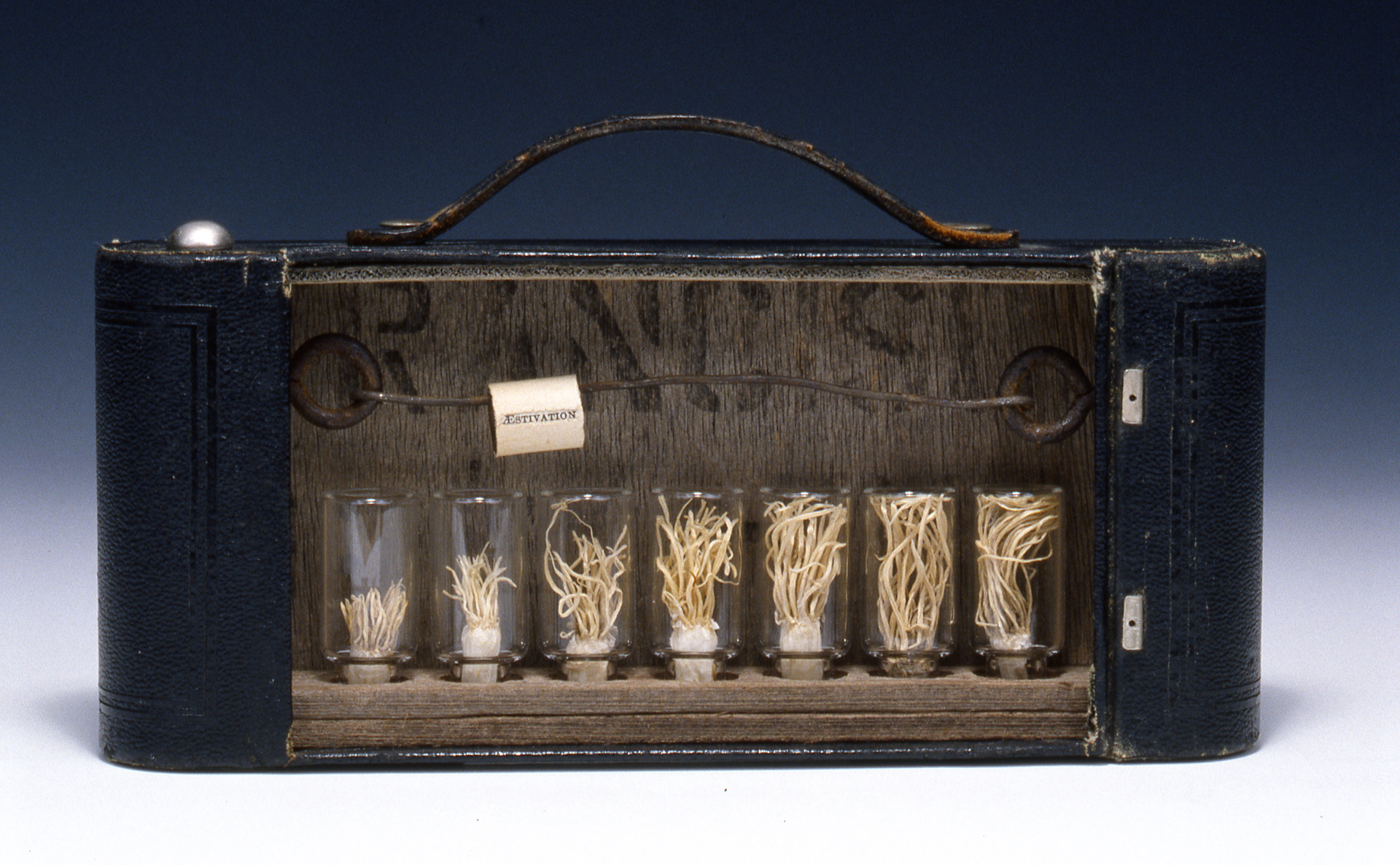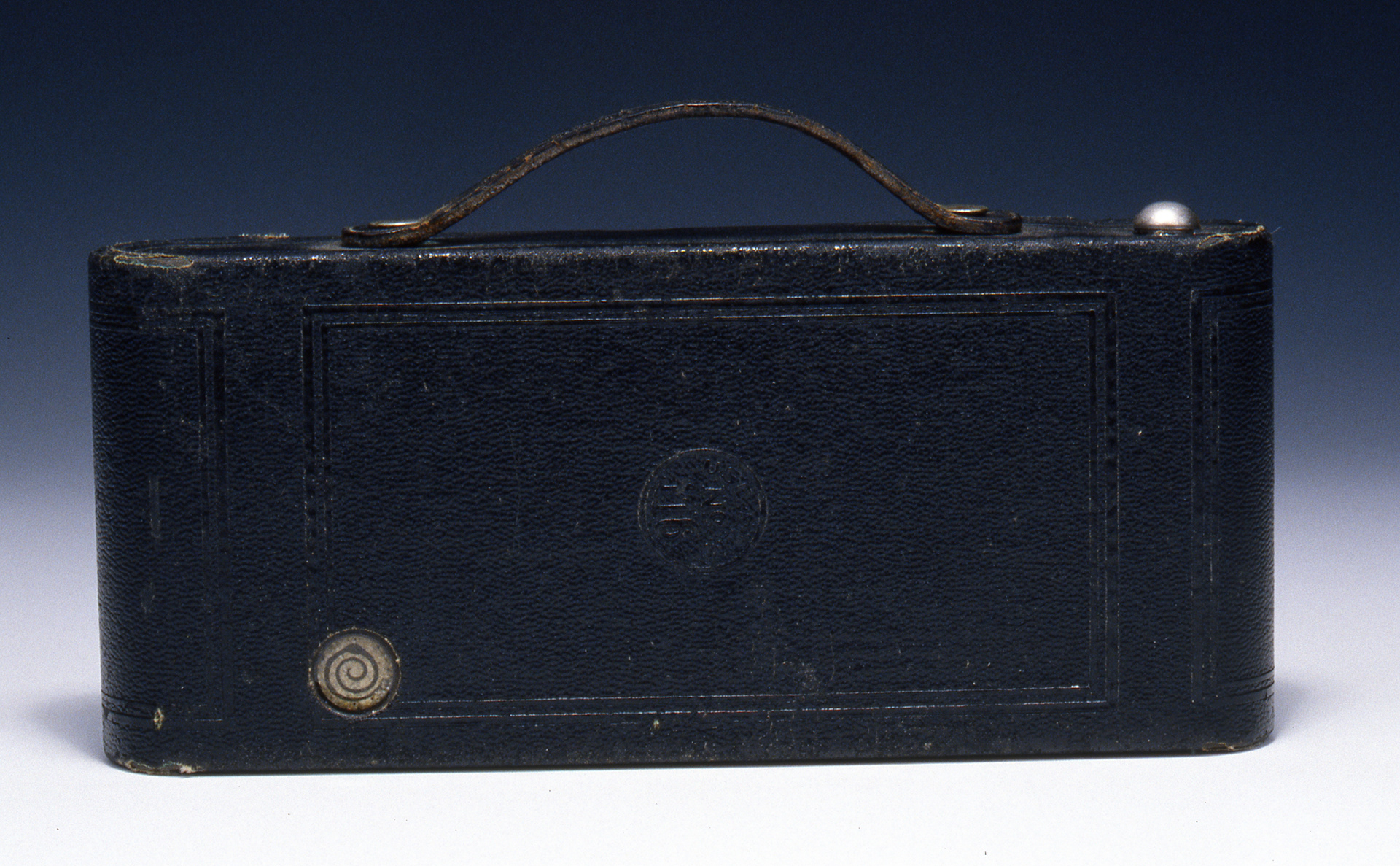 The Ascendency
wood, steel, text, image, walnut shell, tea, pencil, tennis ball.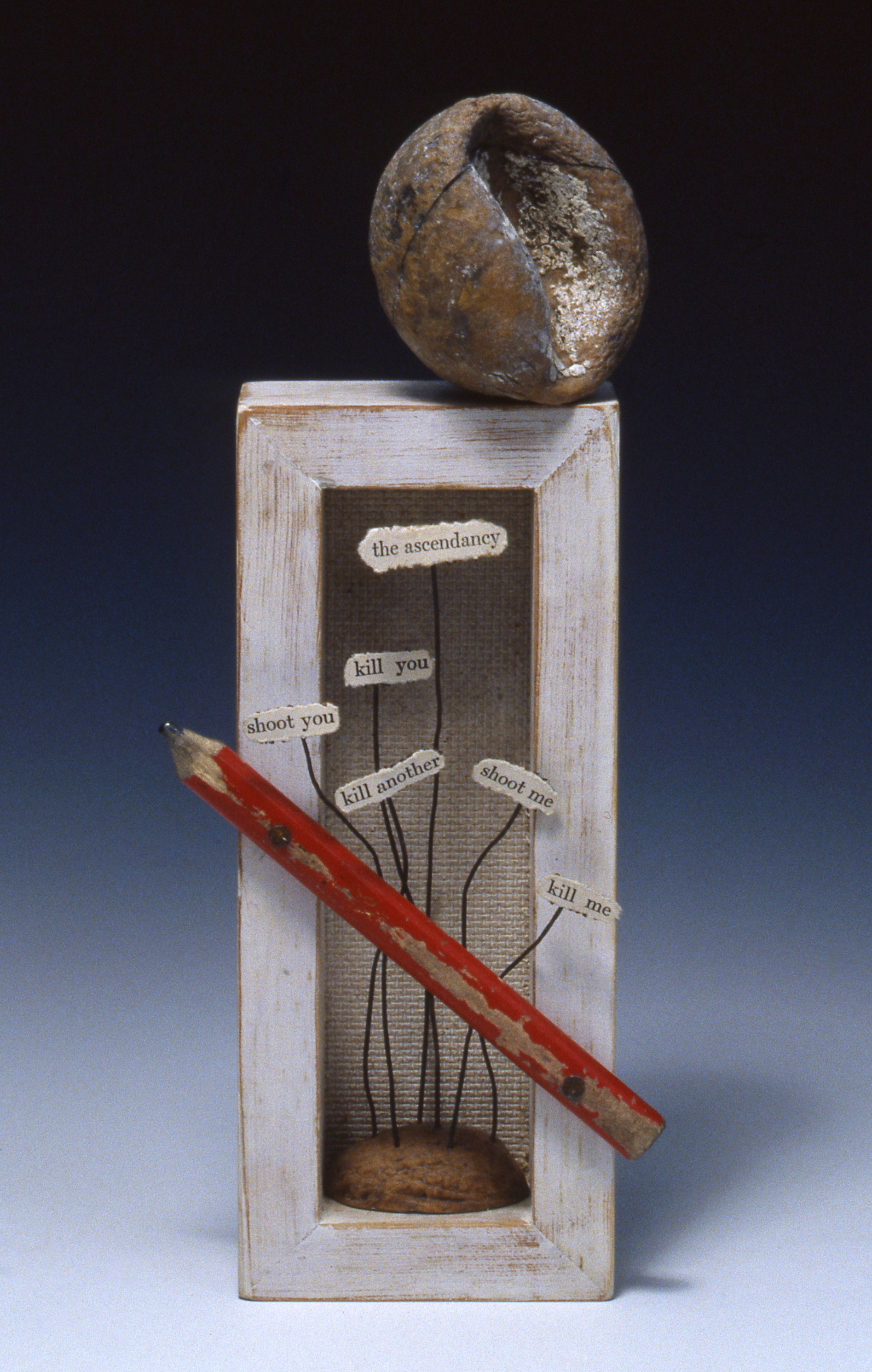 The Physics of Love
steel plate, wood, wool, image, text, camera lens, film viewfinder, insect mounting pins, paper, tin.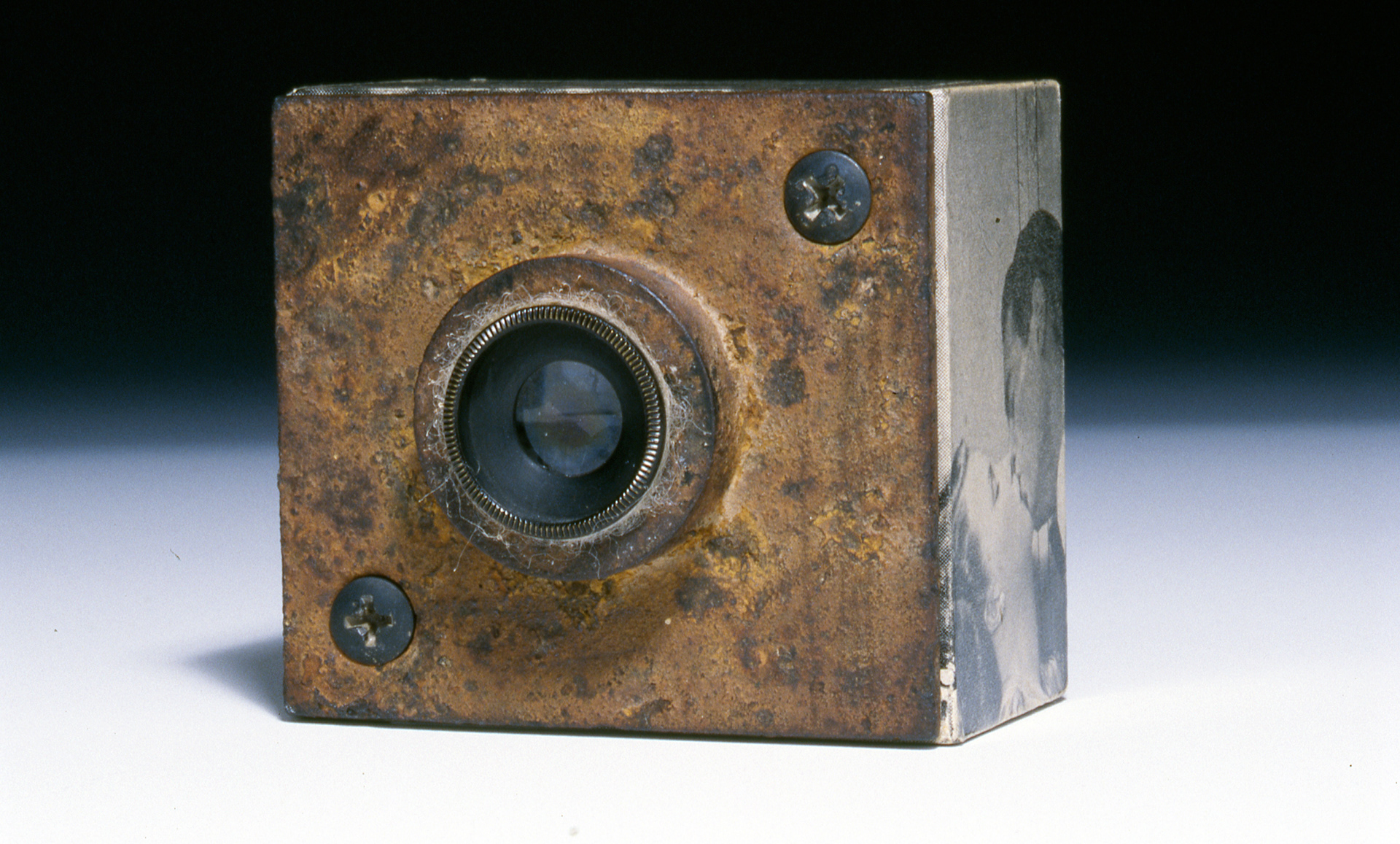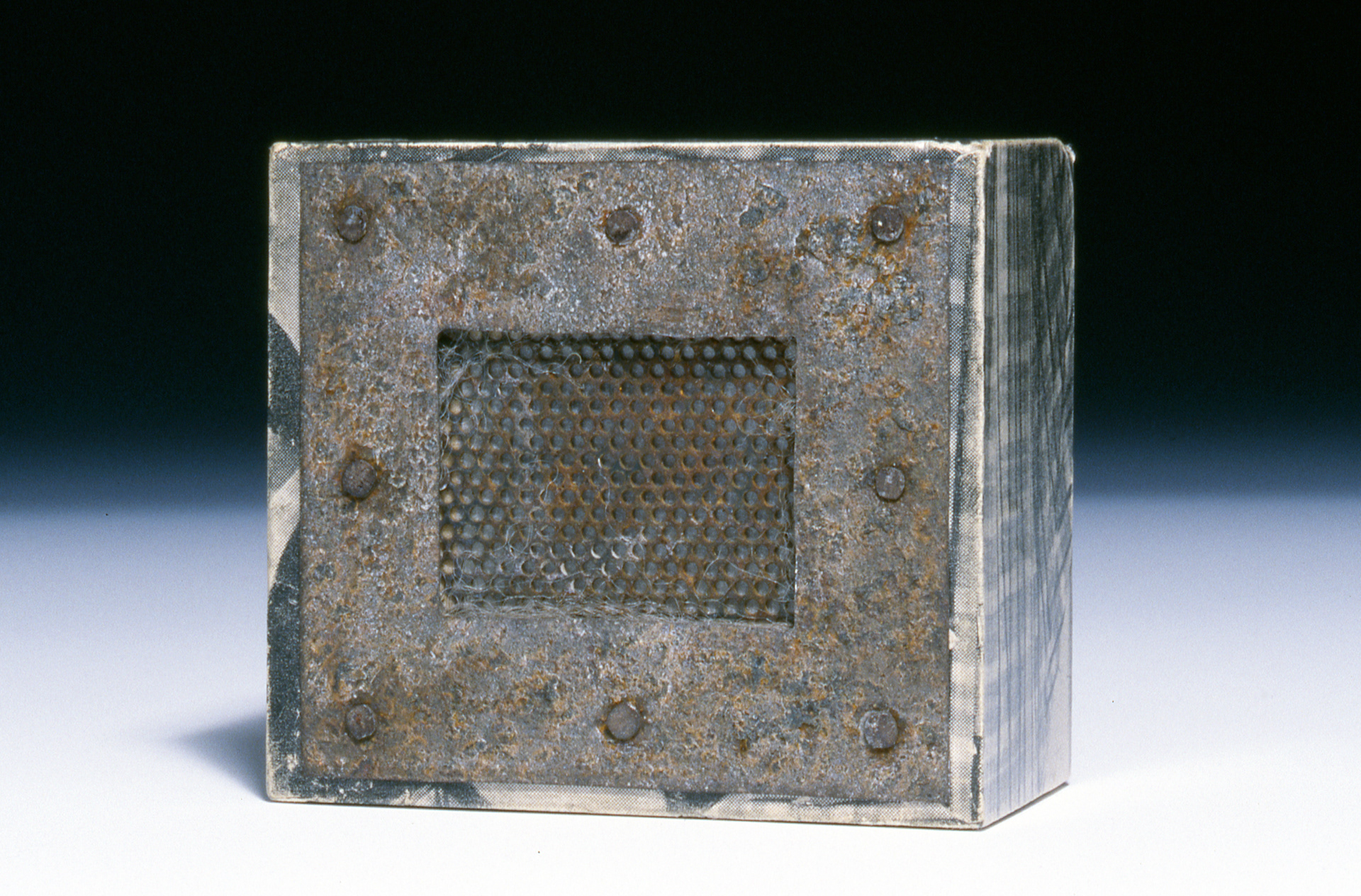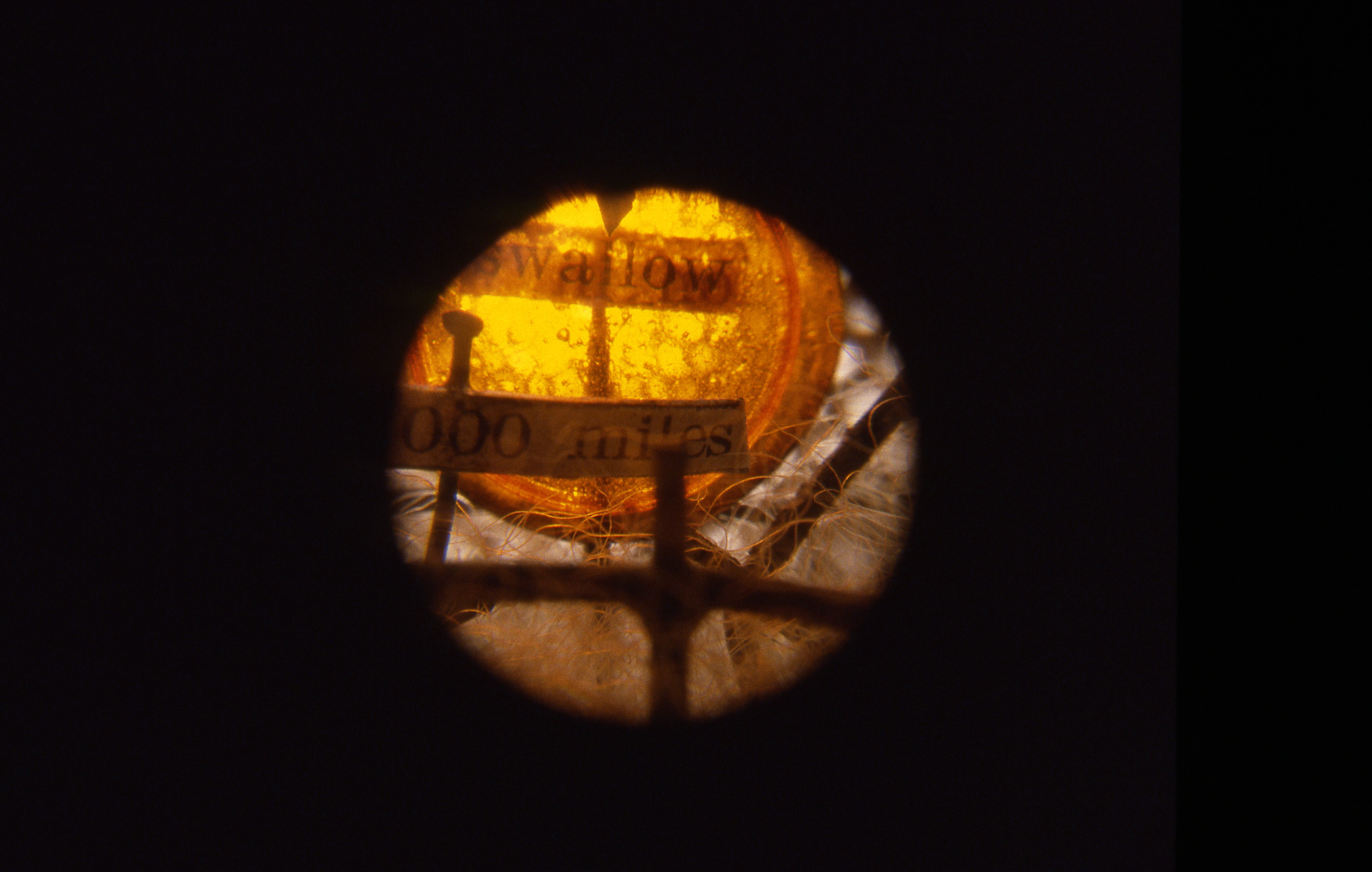 The Words Hurt
razor box, drift wood, screw, lens, glass bead, photo, text, fabric pattern.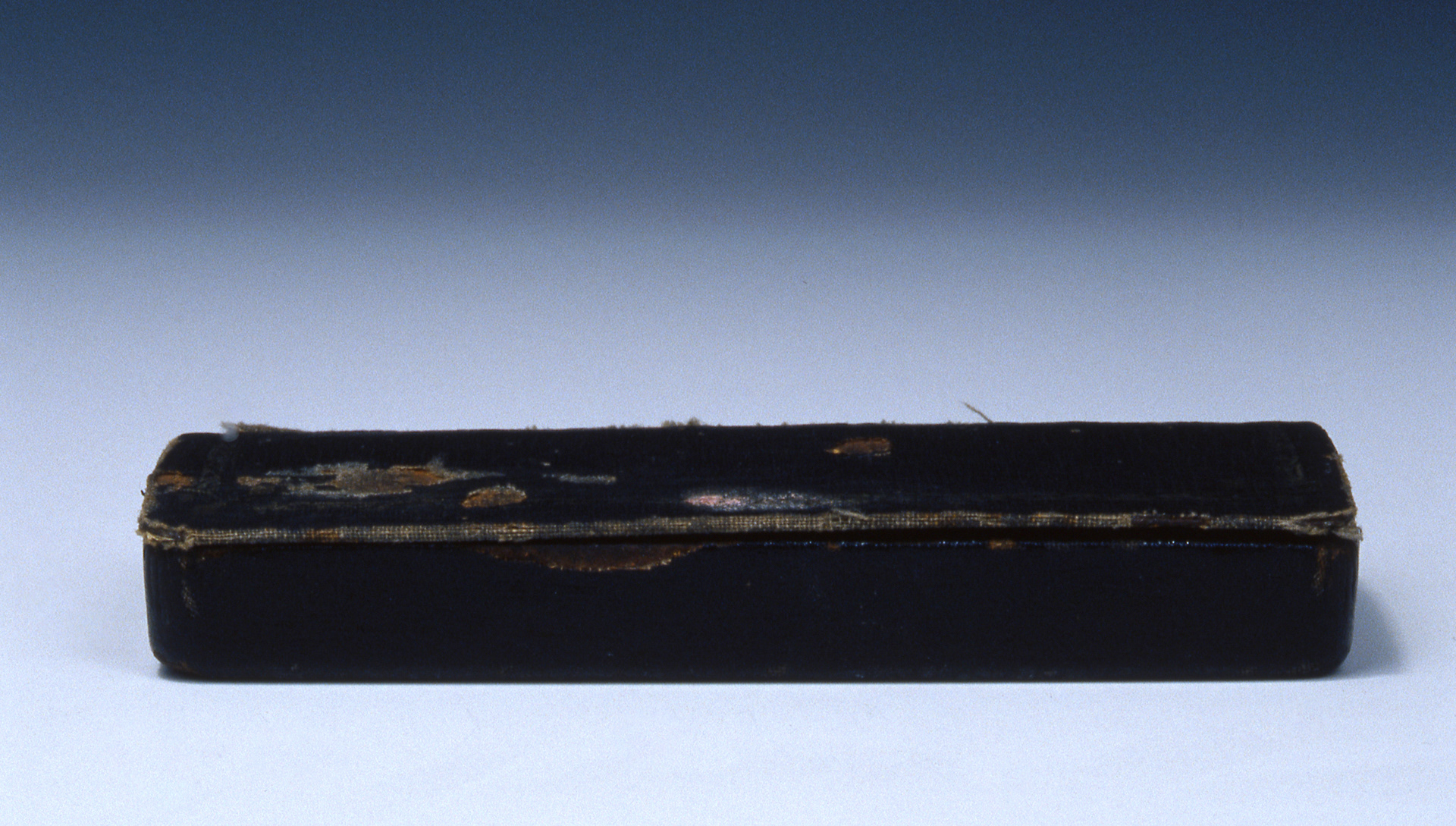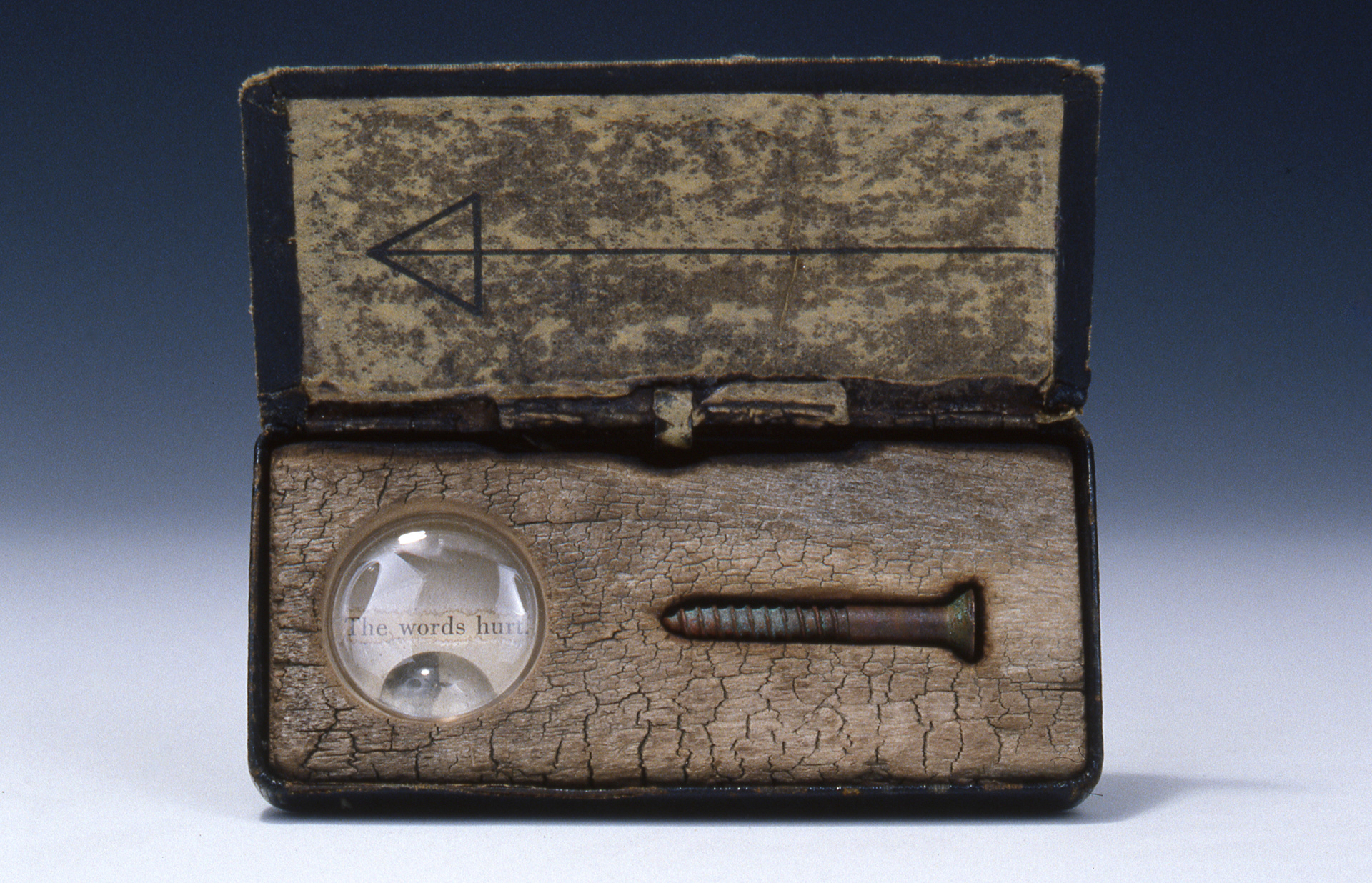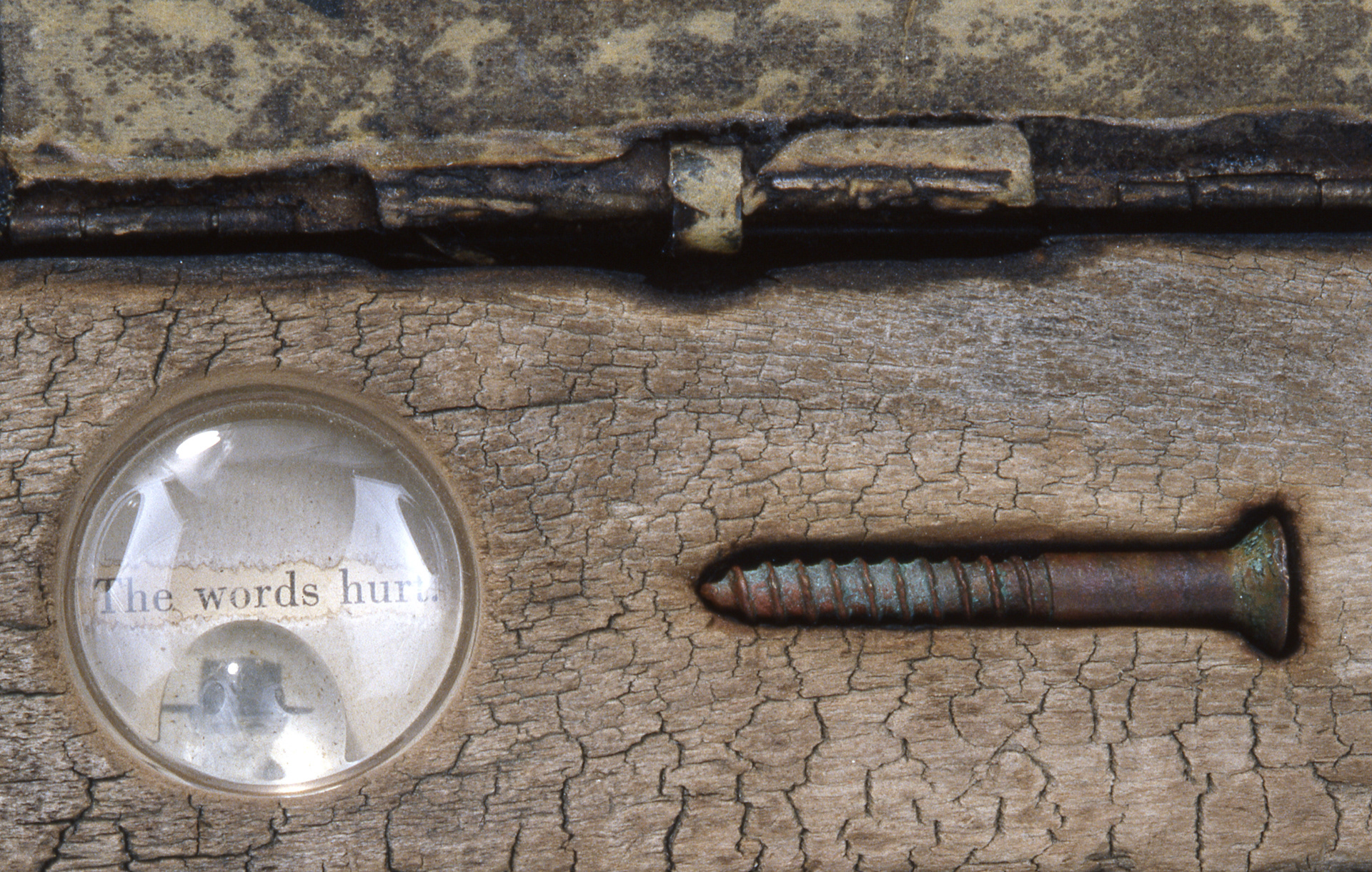 Under Control
leather box, tin, thermometer, cow bone, roofing shingle grit, text.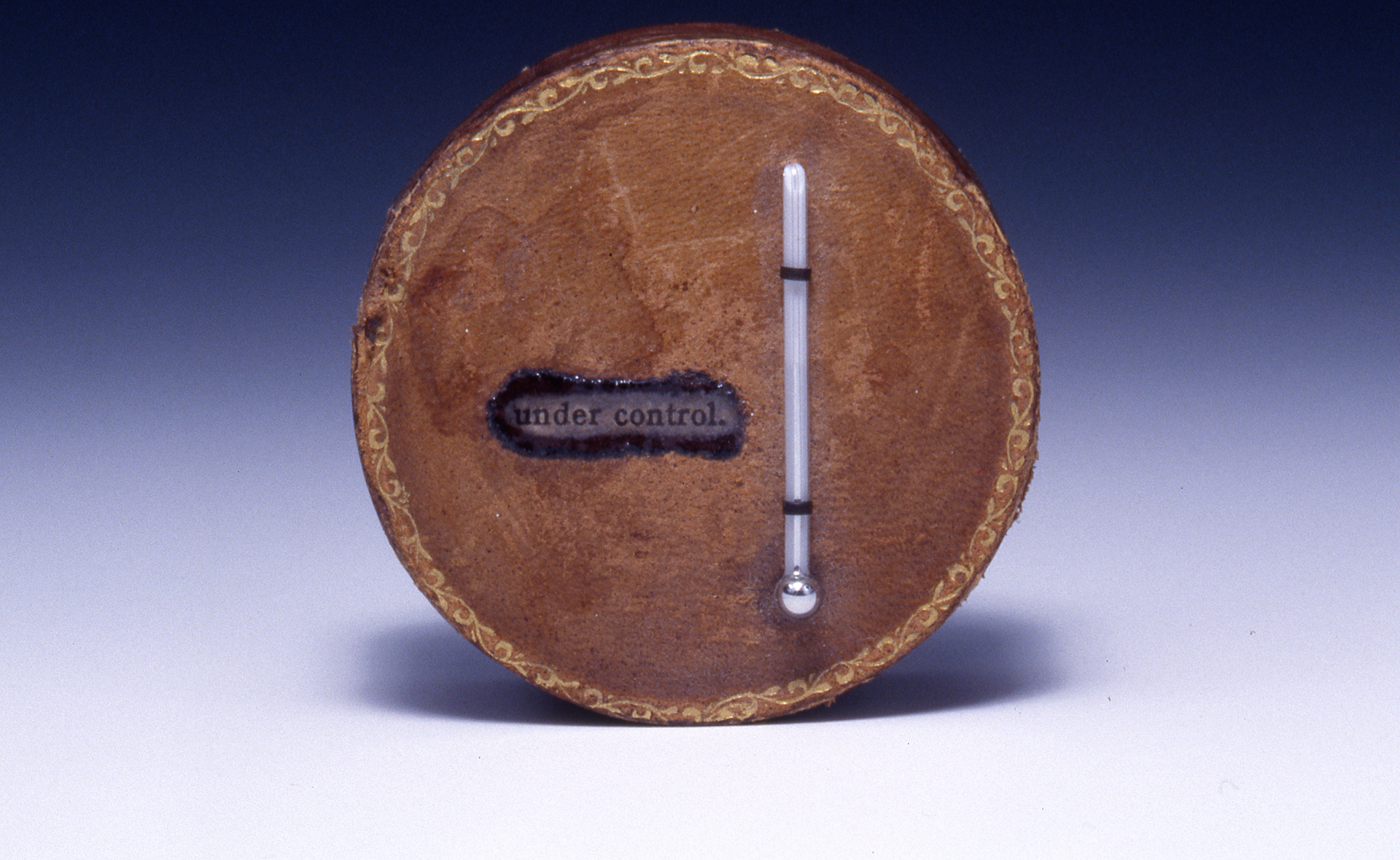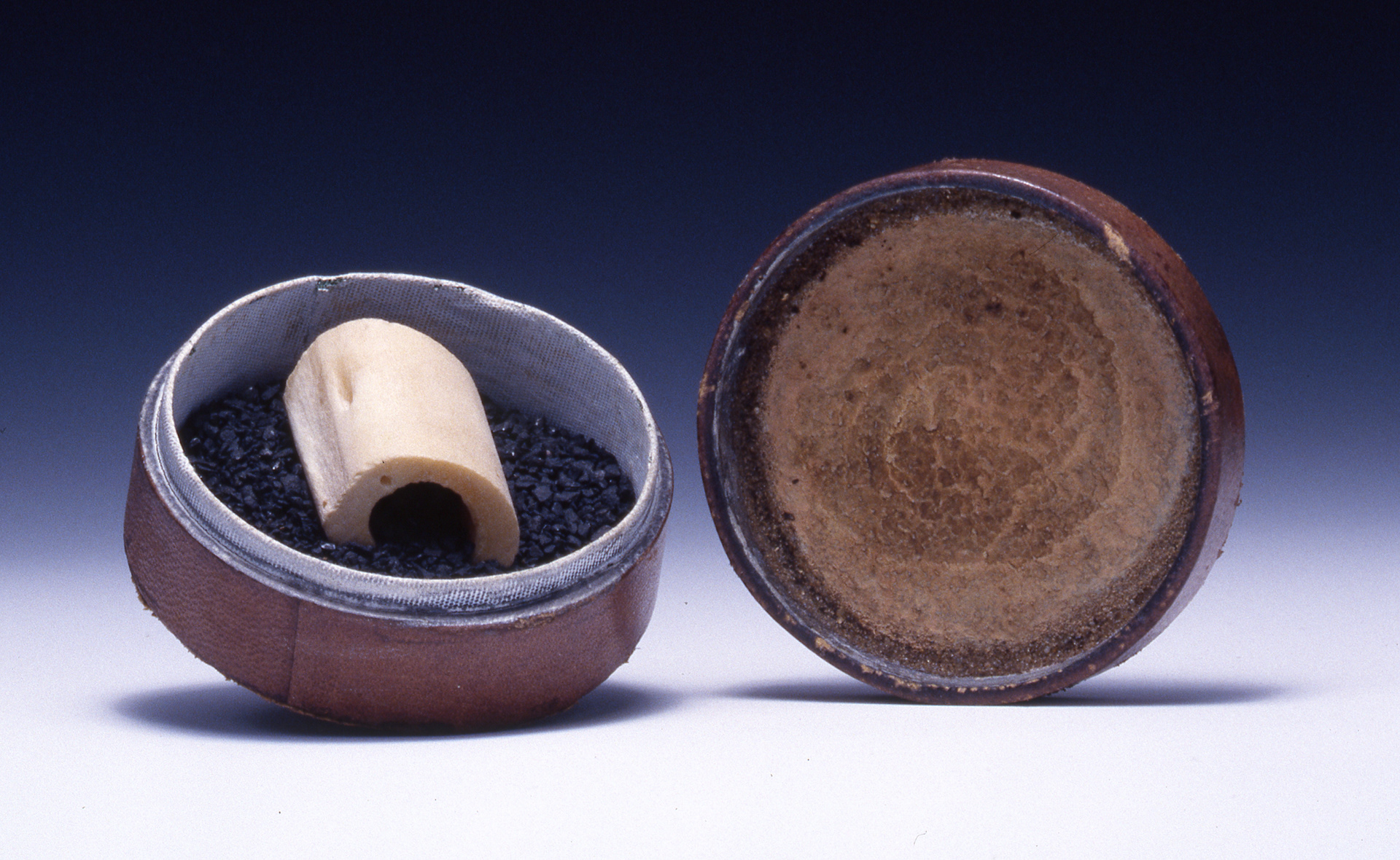 Thought Box
wood, sand, bulb, text, bottles.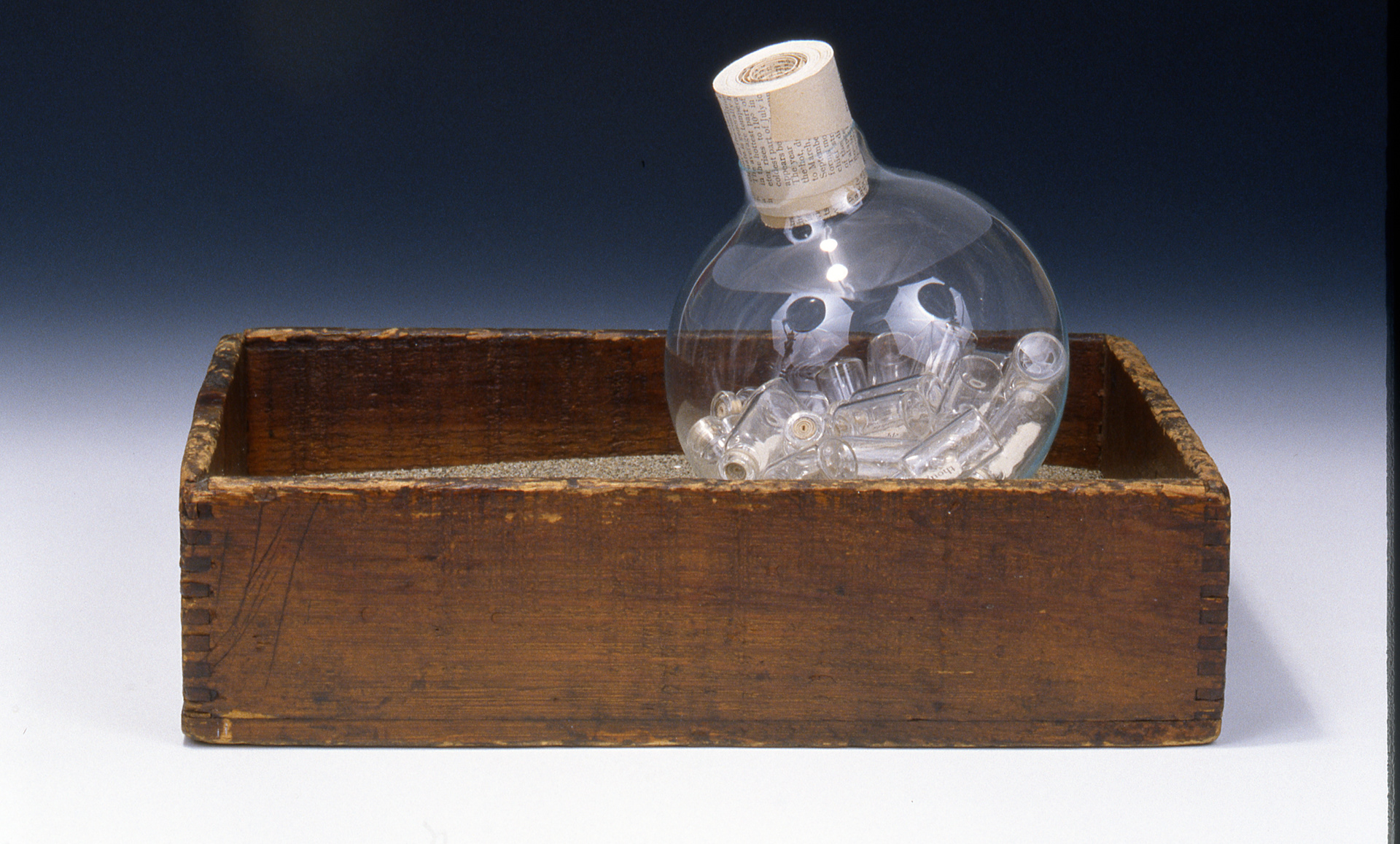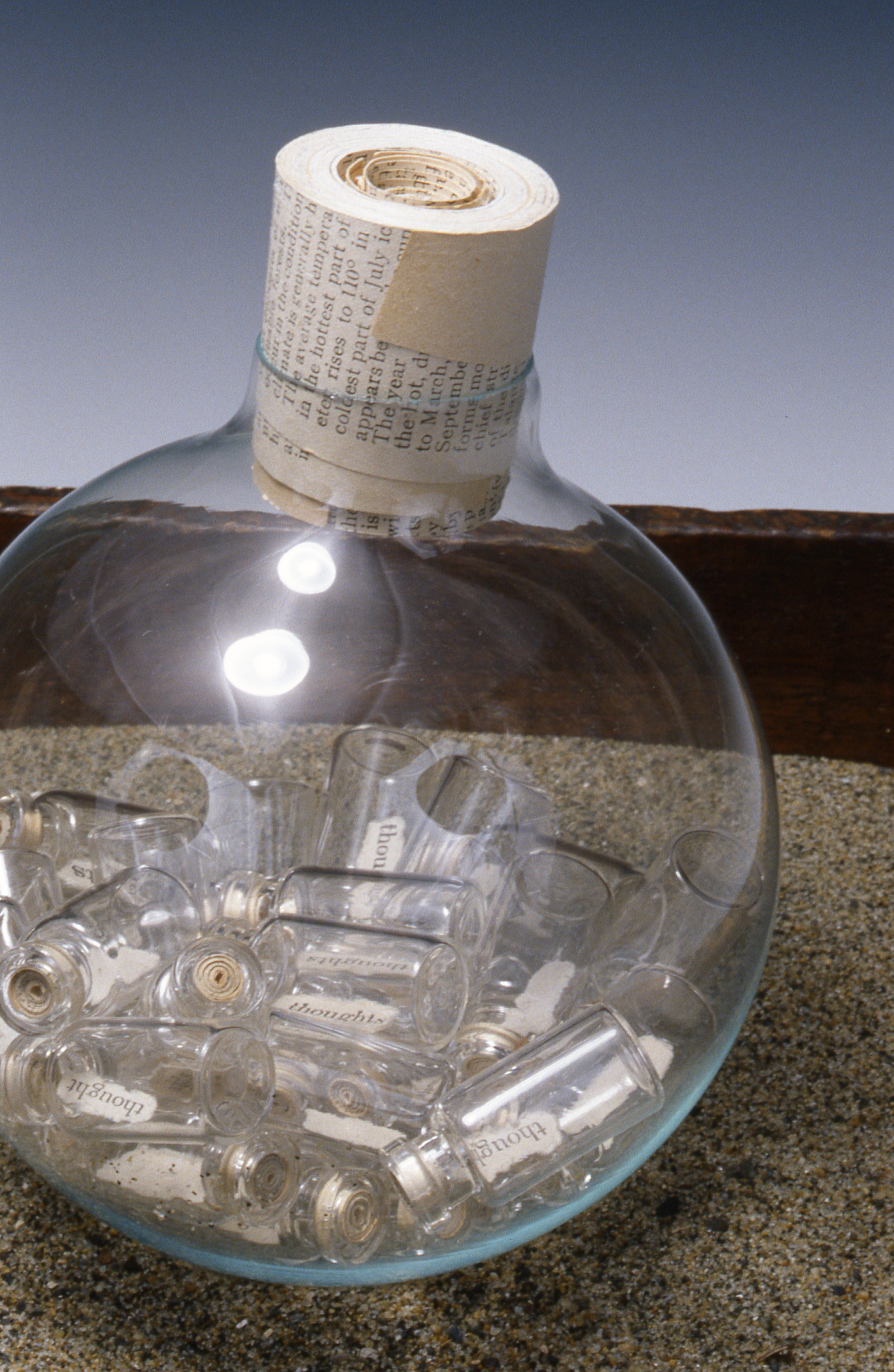 Public Safety
book, wood, copper, garlic powder, matches.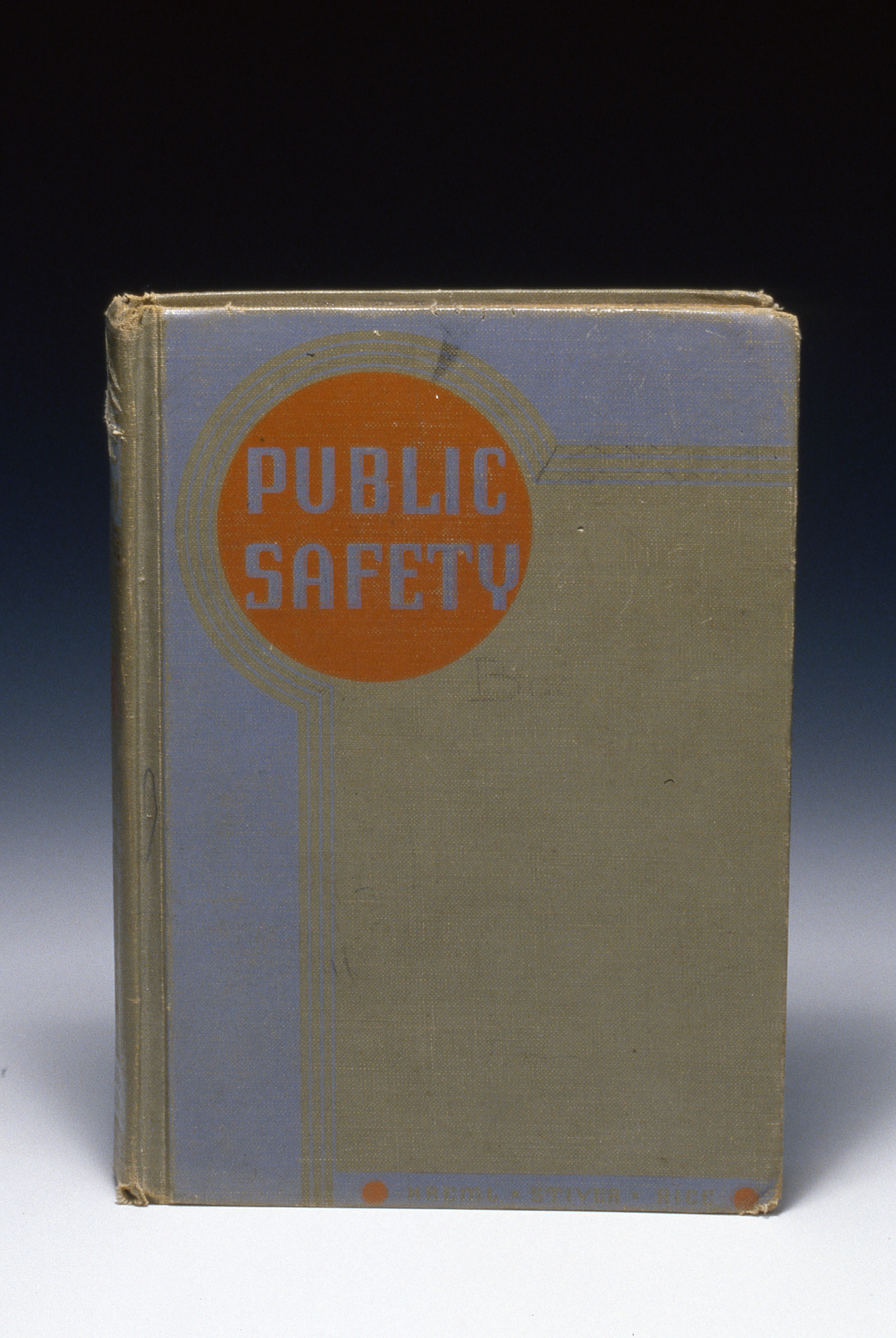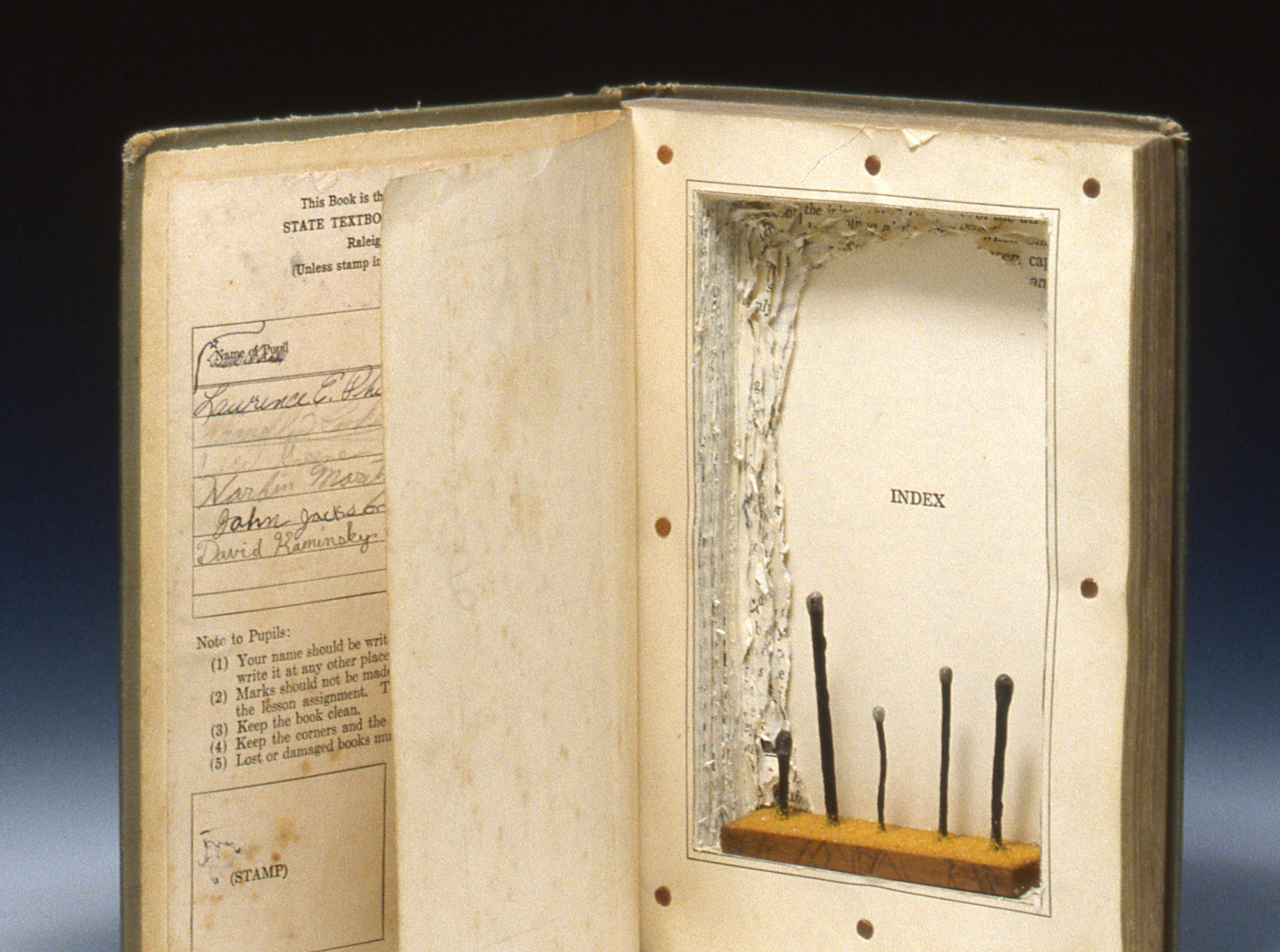 Saw Box
saw, saw's handle bolt, copper, wood, paper, images, text.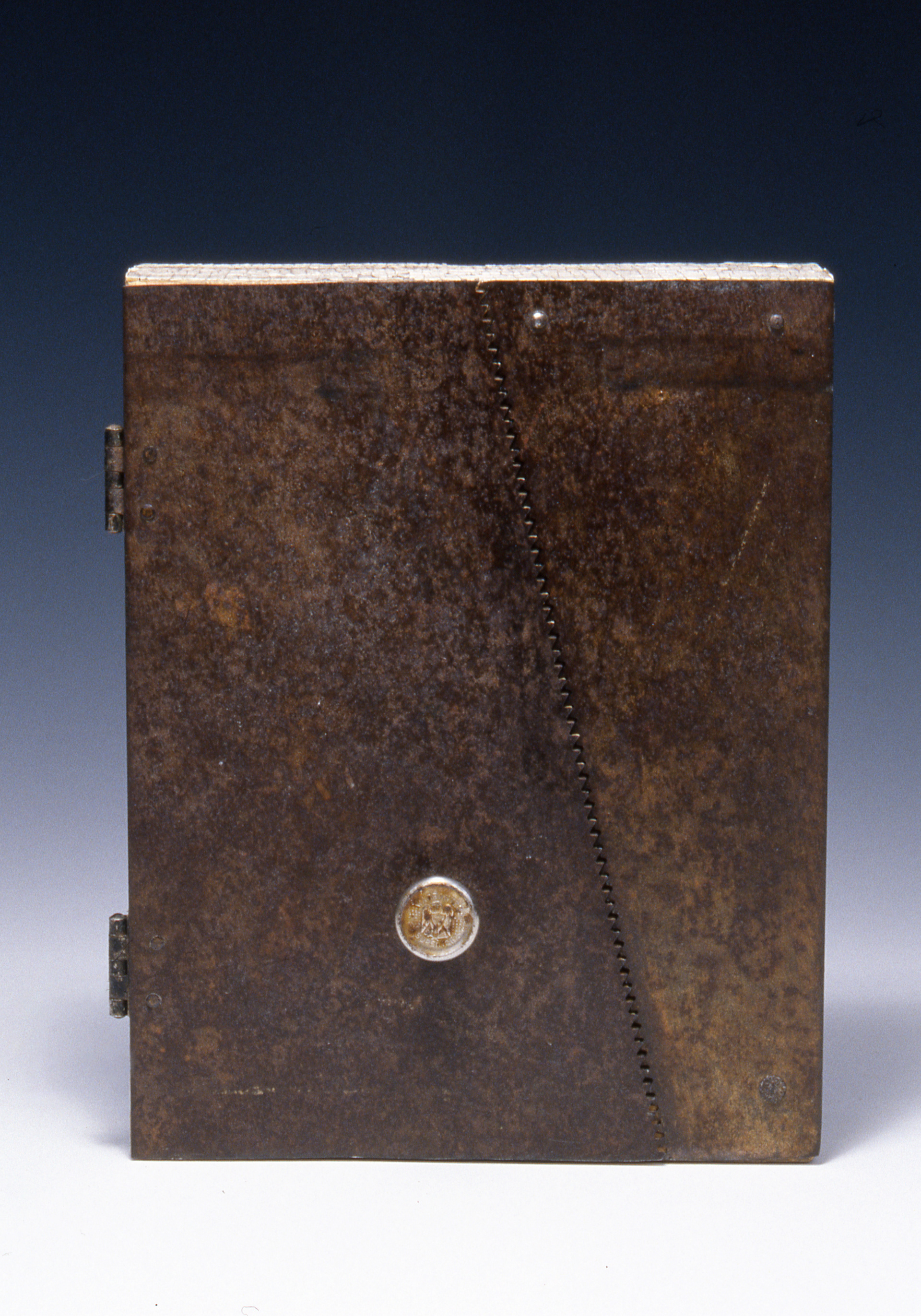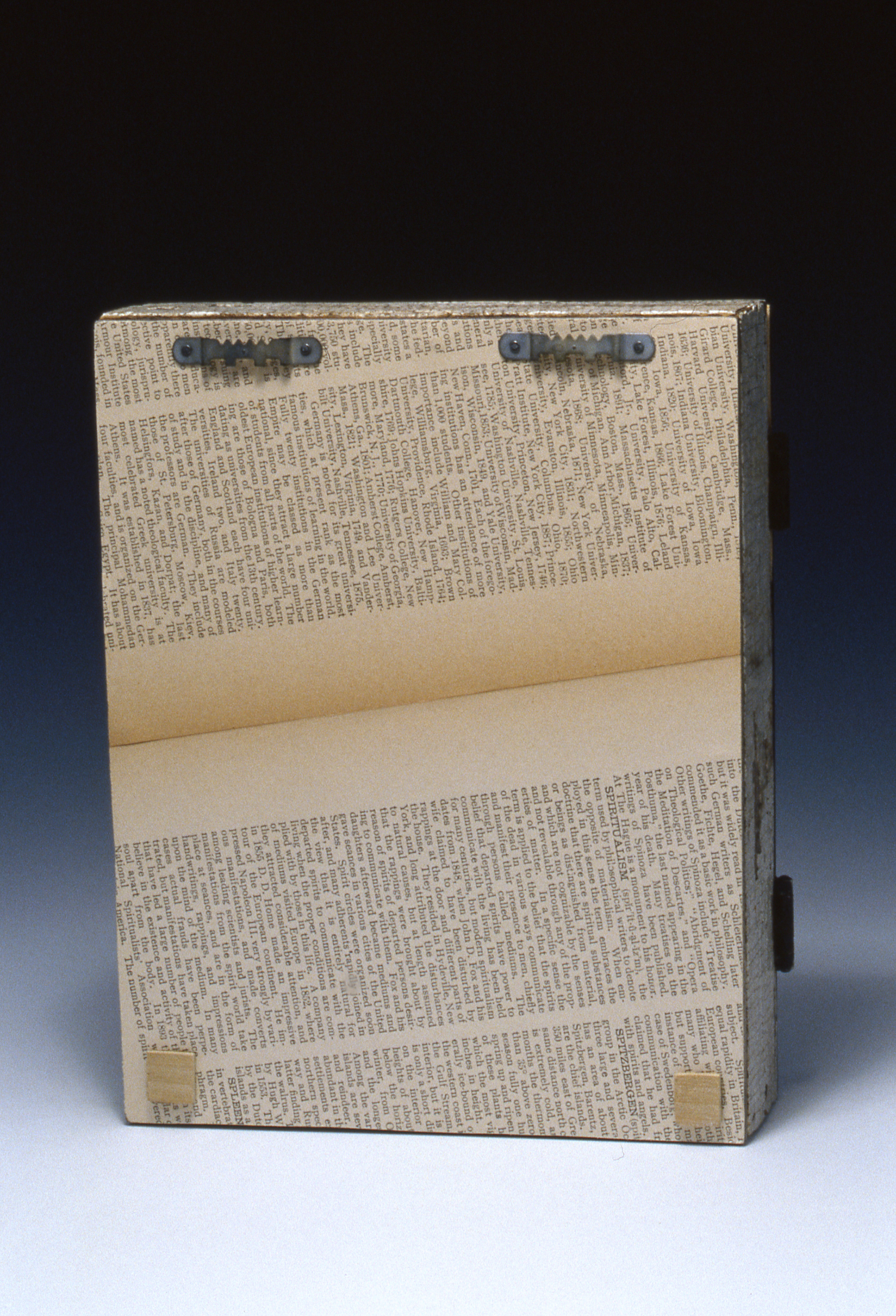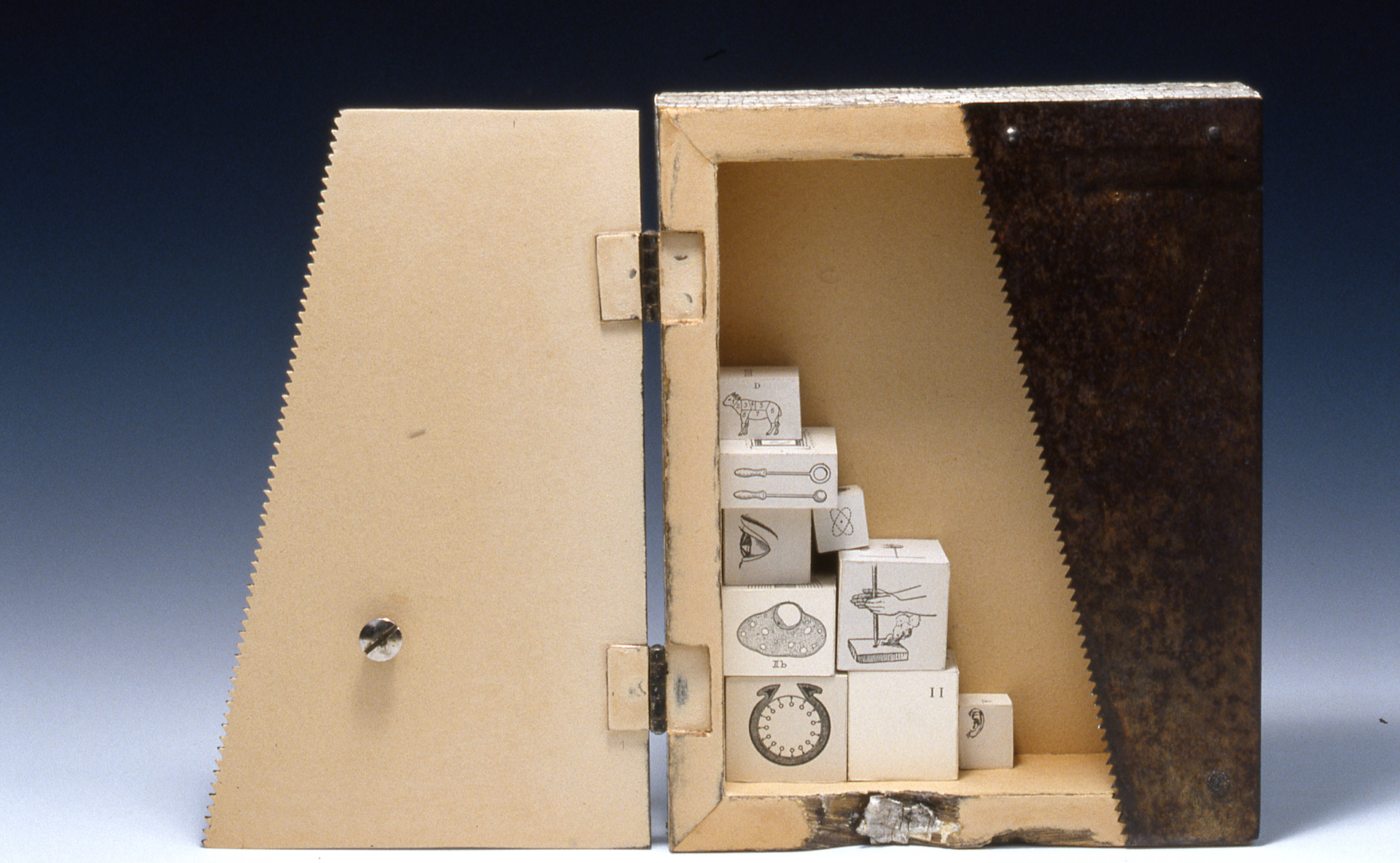 Reduced to Ashes
redwood block – hand carved and shavings reduced to ash, test tubes, image, wire mesh.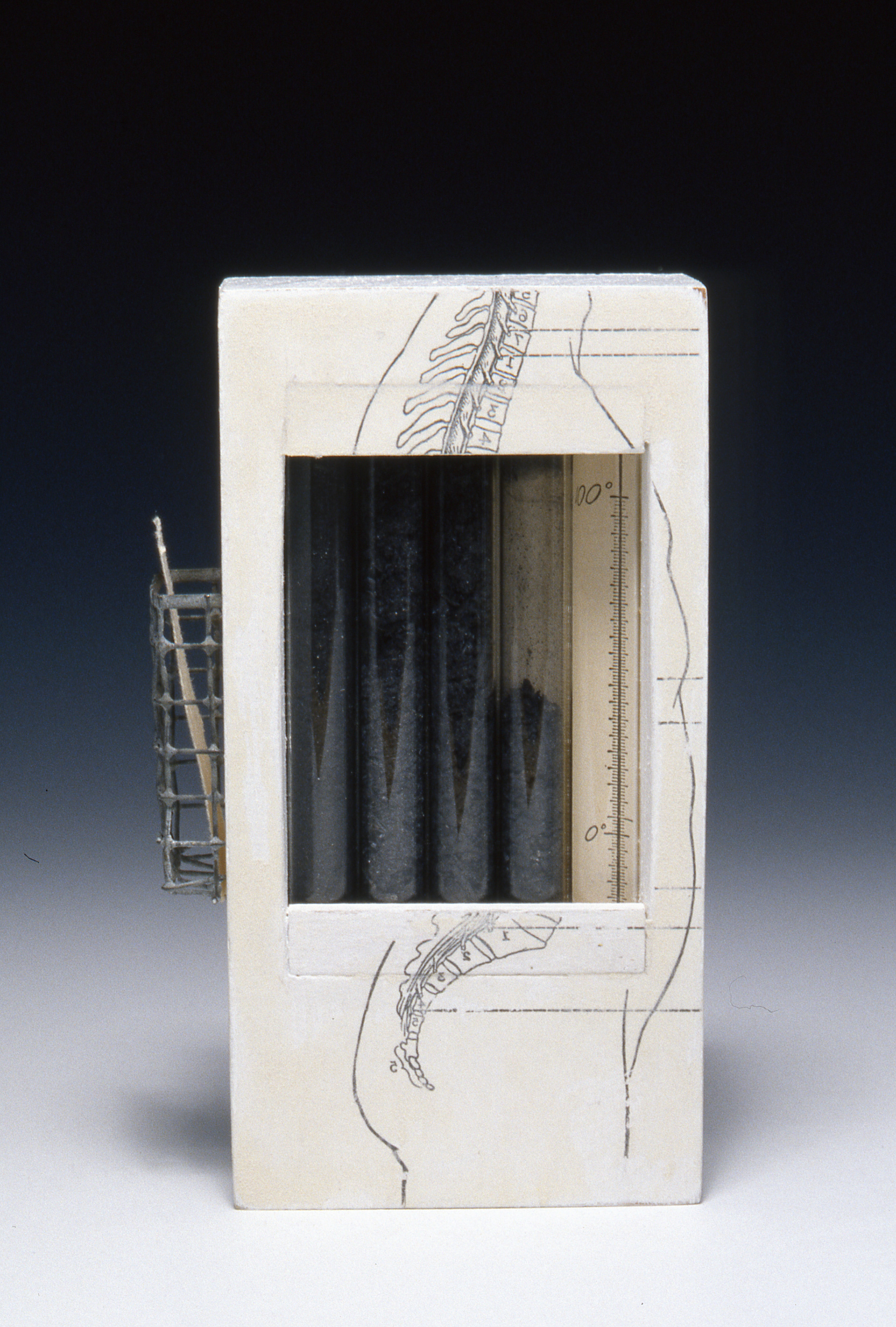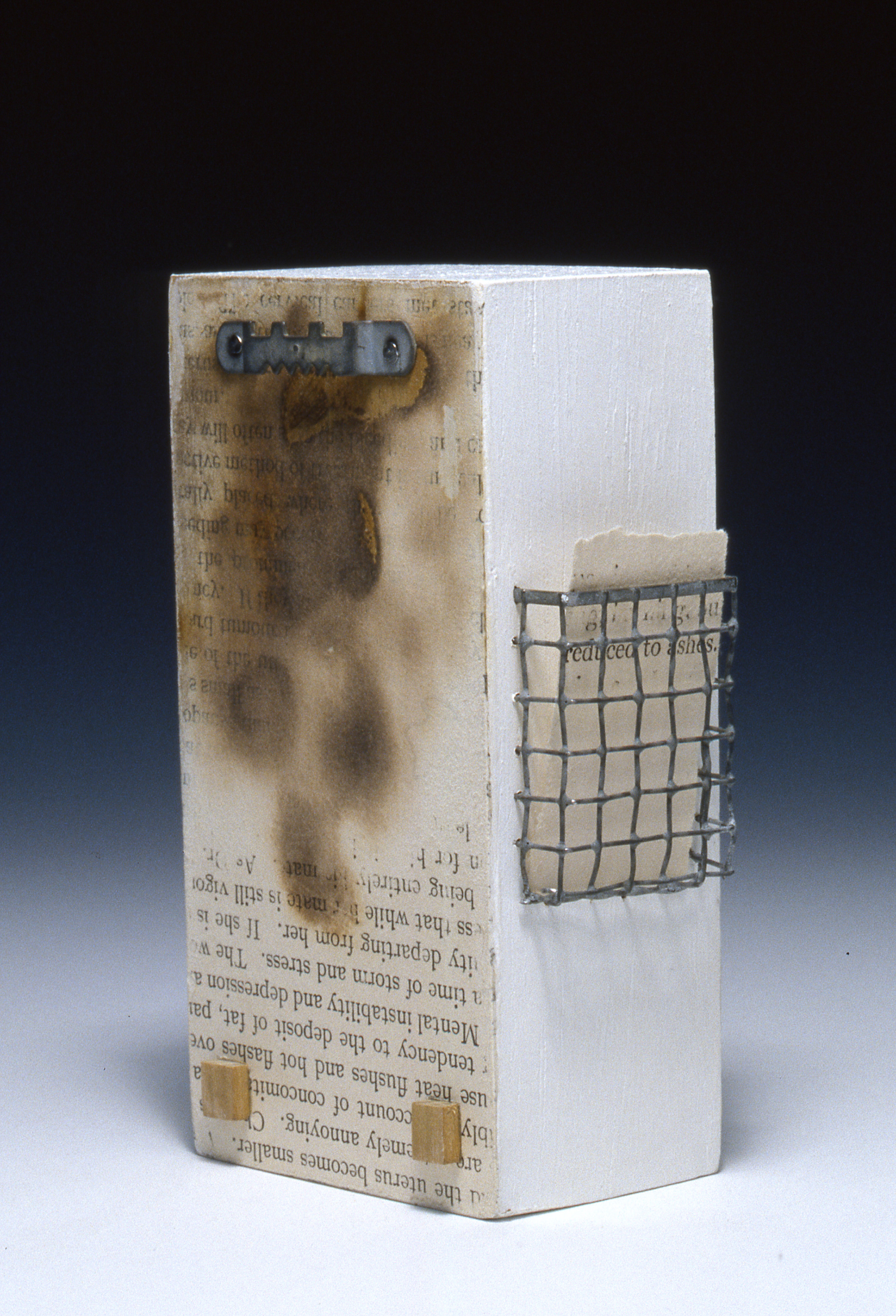 Intake Anatomy 3
wood, glass, text, image, horse chestnut hull.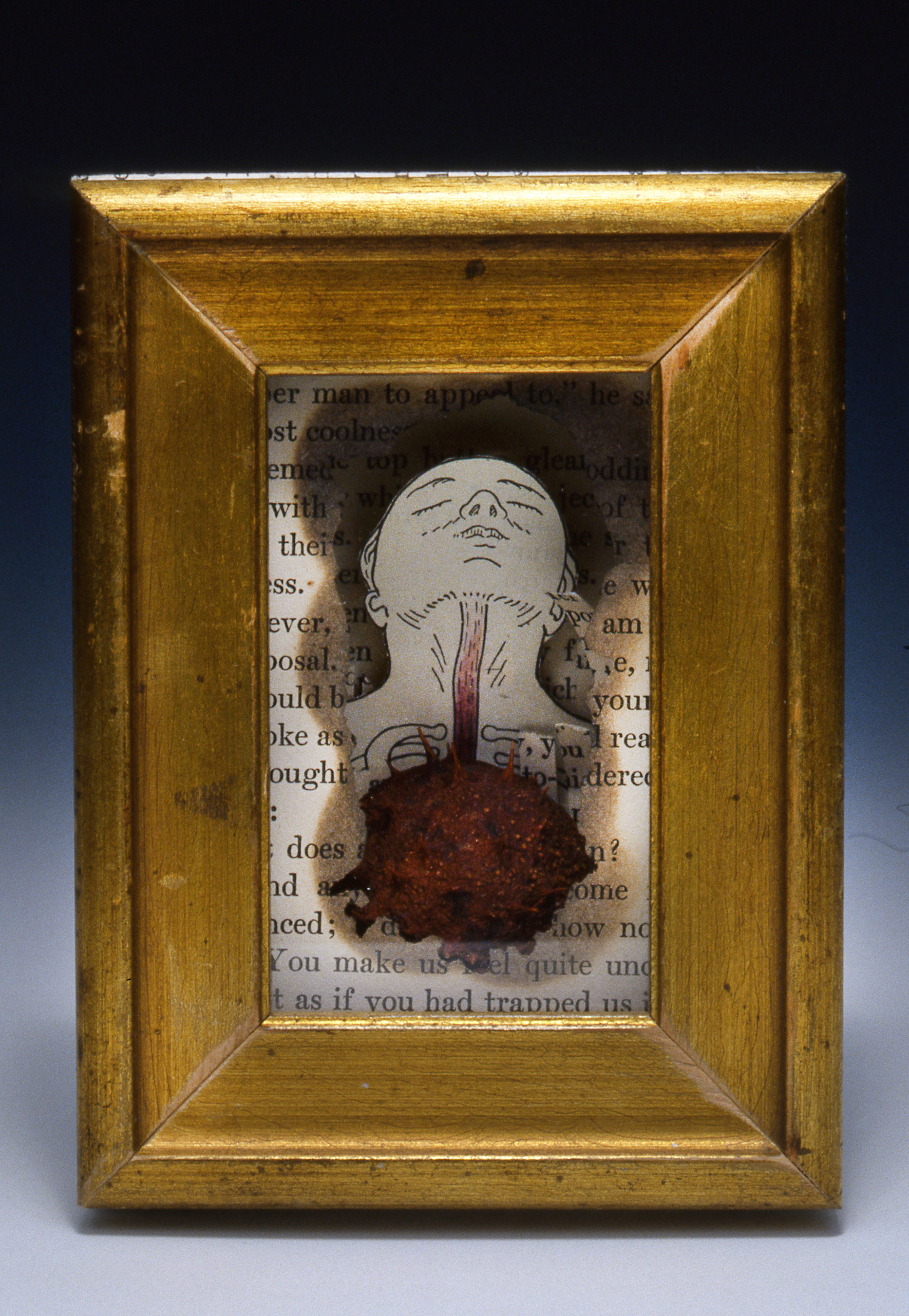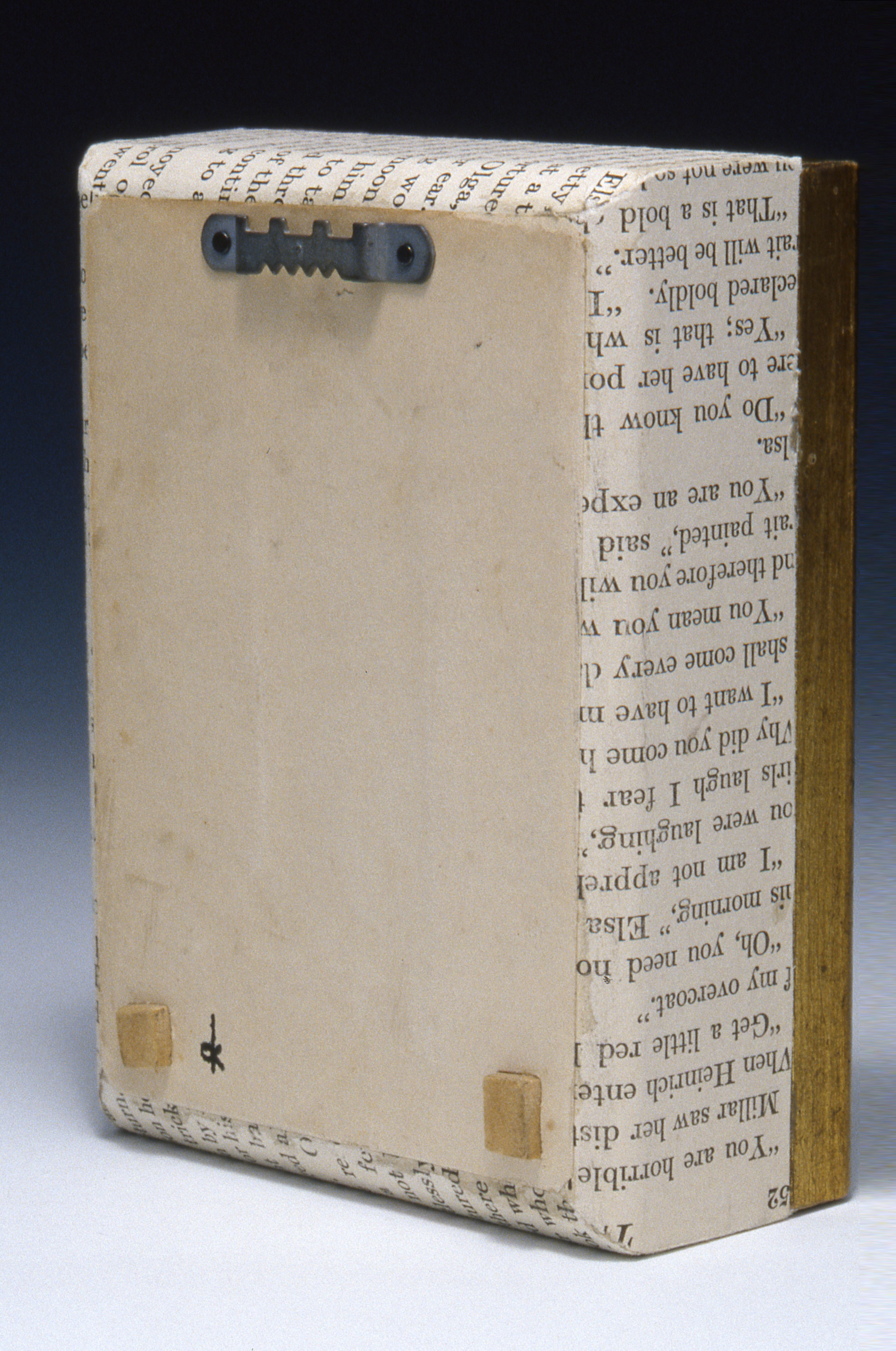 Woman & Child
wood, glass, sand, text, image, plastic Mary, plastic baby, steel, copper, insect mounting pins.