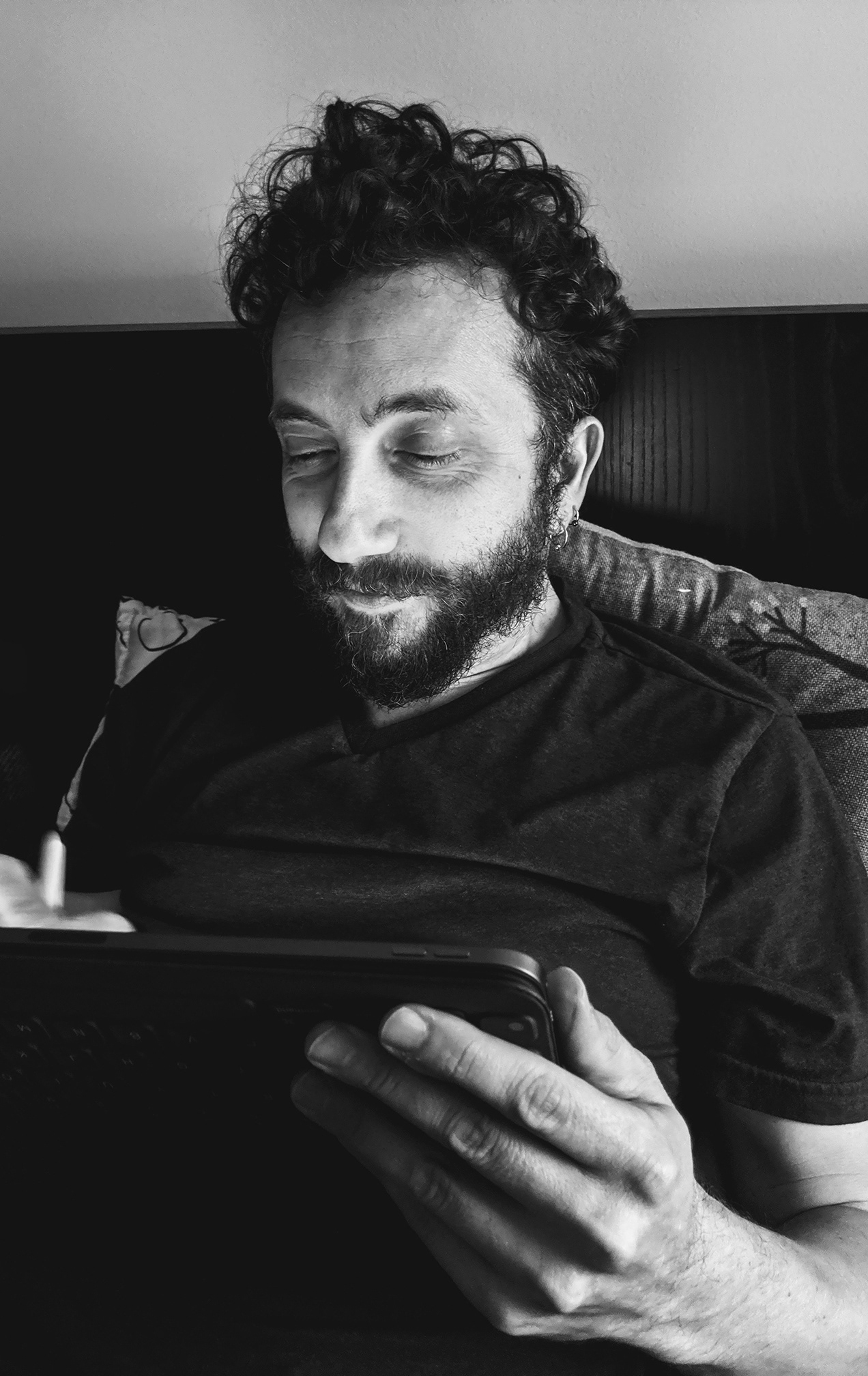 I'm a found-object sculptor, broadcast designer, and illustrator who grew up traveling. I studied art & graphic design in North Carolina, where I now call home. 
As design director for a local tv station, I animate and design by day...and sculpt and illustrate by night. This results in an inordinate amount of back pain and a fondness for wheat soda. 
Often fusing techniques from all mediums, my work is intimate, emotional and whimsical. The emphasis is always on texture, craft, and form, yet my work oozes with age and memory. My small interactive sculptures blur the lines between natural and man-made, using text and images to give clues about the pieces. Each one holds its own mystery, often dealing with the ways we understand our own fleeting lives and the discoveries made therein.
Commissions & freelance welcome. Thank you for visiting!
© Dave Kaminsky
Please do not use, distribute or download any images without permission.